Innovative change of space with the best technology
SPOTECH sports packaging material is a functional product created with experience and technology accumulated based on many years of construction performance. In particular, the composite elastic packaging method, developed by mixing rubber chips and urethane for the first time in Korea, is an eco-friendly product with excellent durability and no change in elasticity due to temperature changes like the pure urethane method. In addition, the track clean system provided by SPOTECH increases the usability of the playground and increases satisfaction.
urethane
Line marking/urethane top coating
CHIP embossing (T=1mm)
Semi-rigid layer (KUT-55/75)
Elastic layer sealing
EPDM elastic layer (T=12mm)
Primer
Asphalt concrete, concrete
Usage

track and field, multi-purpose stadium, basketball court, landscape road, park, playground, landscaping, etc.
Related certifications

NEP, patent and utility model, KS standard performance certification, IAAF product certification test passed
roll sheet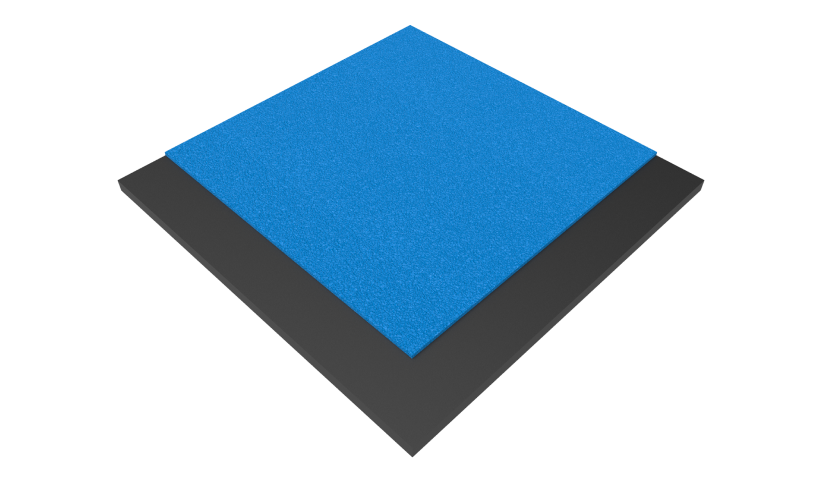 Upper layer
Non-slip patented technology applied (Maximizing Non-Slip function)
Excellent UV and weather resistance
Less discoloration and wear even when sand is introduced (Glass applied to school grounds)
No need for top coating, so the top coating peels off even after long-term use (no maintenance required)
Various color designs and metal-free products, free of harmful substances
Lower layer
Improving performance by creating the best repulsion
Maintaining shock absorption during momentum (minimizes variables during competition)
Securing the best adhesion to the base with grid structure design (minimizing defects such as poor adhesion)
Maintaining a stable ground environment even at extreme temperatures
Usage

athletics track, multi-purpose stadium, basketball court, landscape road, park, playground, landscaping, etc.
Related certifications

NEP, patent and utility model, KS standard performance certification, IAAF product certification test passed
Wood(indoor wood)
Specification

T15, T22
Usage

Gym
Features

Less impact on the body than normal wood / Good elasticity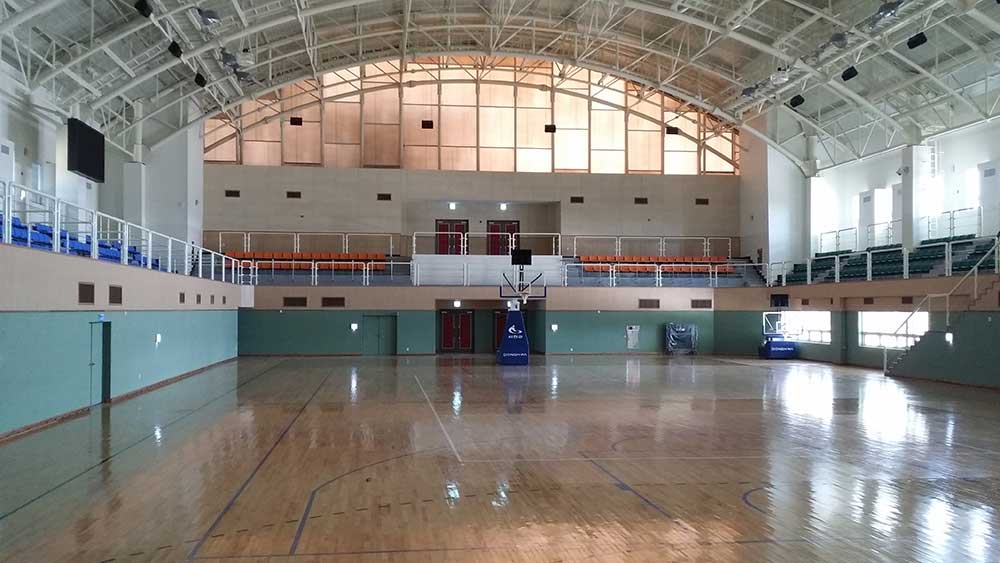 PP Floor
Features

Various colors and designs / Simple and quick installation / High drainage performance / Multi-purpose function / Eco-friendly playground flooring